Website: https://www.asiaholidayretreats.com
Work type: Custom Theme Development
We were requested to extend the functionality of the current site on an ongoing basis. Most of the changes were for improving user experience and increasing website response time.
Some of the tasks completed:
Implemented and extended WP Faceted Search. The search preloads the next pages in the pagination for immediate display. The search has the option to display all results on google maps with a custom infobox.
Developed auto suggestions functionality to the villa search form, returning useful locations or villas while the visitor types.
Currency selector. The currencies are updated daily using Yahoo Financial API. The prices are converted instantly based on what the visitor selected for his local currency.
Villa price table. The administrator has the option of adding multiple prices for the same villa for certain periods. He also can add offers that affect villas with that match certain criteria. Before the rates are displayed to the user the prices are calculated taking into account the offers that match, the price for that period, the tax and the currency.
The villa search results calculate the price based on what the visitor selected for arrival and departure dates.
Added extra information villa fields. Used custom taxonomies.
Expert Picks section on home page.
Website speed optimization.
Home Page

Search results on google maps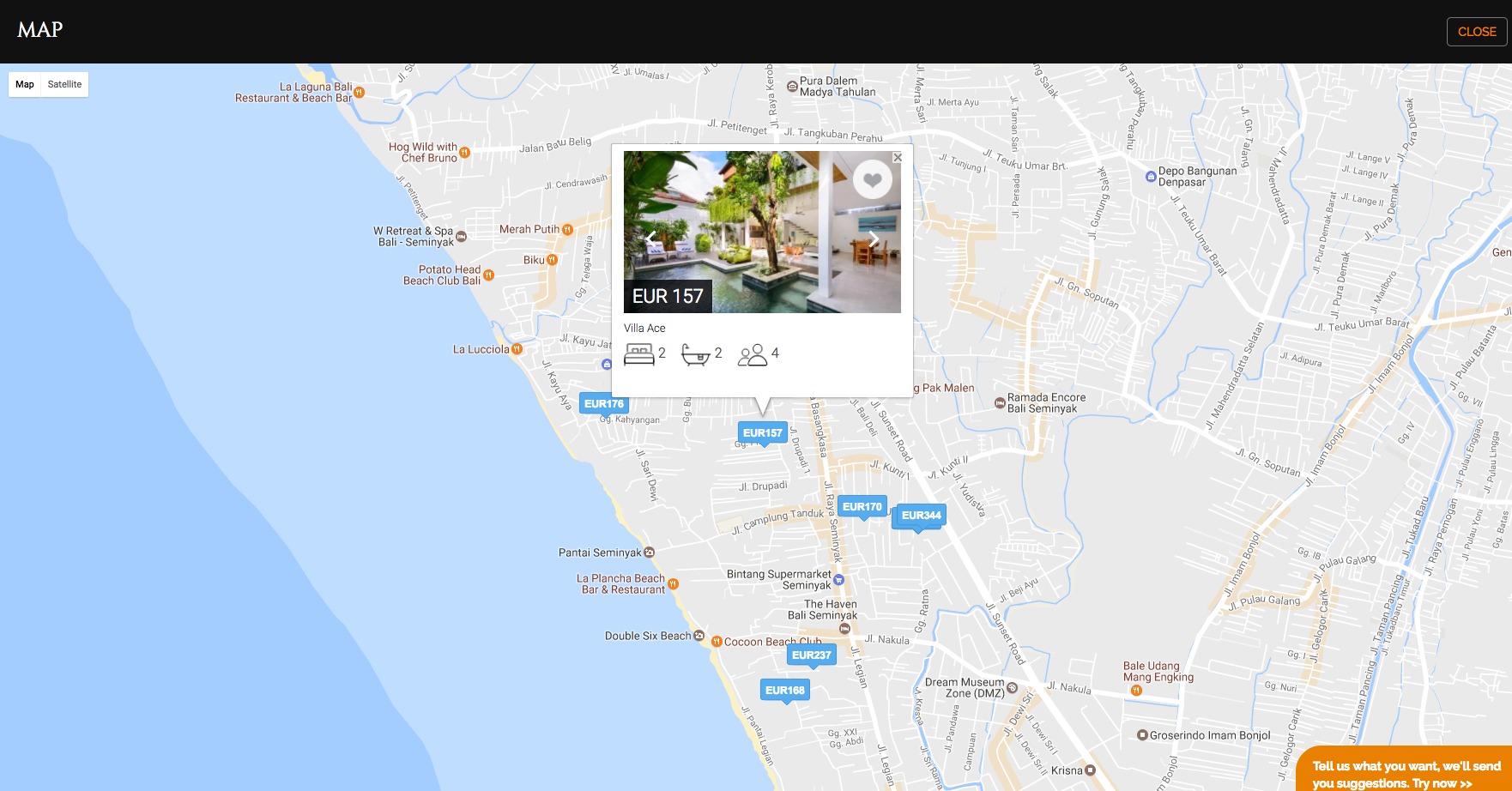 Villa search results page

Villa single page