Website: https://stinkybklyn.com/
Project Type: Custom Theme Development, E-Commerce
Stinky Bklyn is an Online Shop on WordPress from New York.
The client needed to separate payments based on product category because of local legal restrictions. The products that contained alcohol needed to be on a separate order than all the other products and the customer needed to checkout once.
The website used WooCommerce and Stripe Gateway plugin. The solution to the problem:
Add extra fields in the WooCommerce settings to support a second stripe account (Test and Live);
Add an option to the product category to be able to select to which Stripe account will the amount be charged to;
Split items in the cart based on the Stripe Account that was selected for the Product Category. Partial totals are calculated for each group;
Split the Shipping based on each Store's location;
On placing the order each Stripe Account would register a partial sum of the total cart sum;
In the administration would appear two separate orders. This helps to manage products separately;
The new functionality works with Stripe's Capture and Release method.
The end results made it possible to sell two different types of products on the same site. Because of this the client reduced costs and time managing orders by not having two separate websites.
Split Cart and Separate Shipping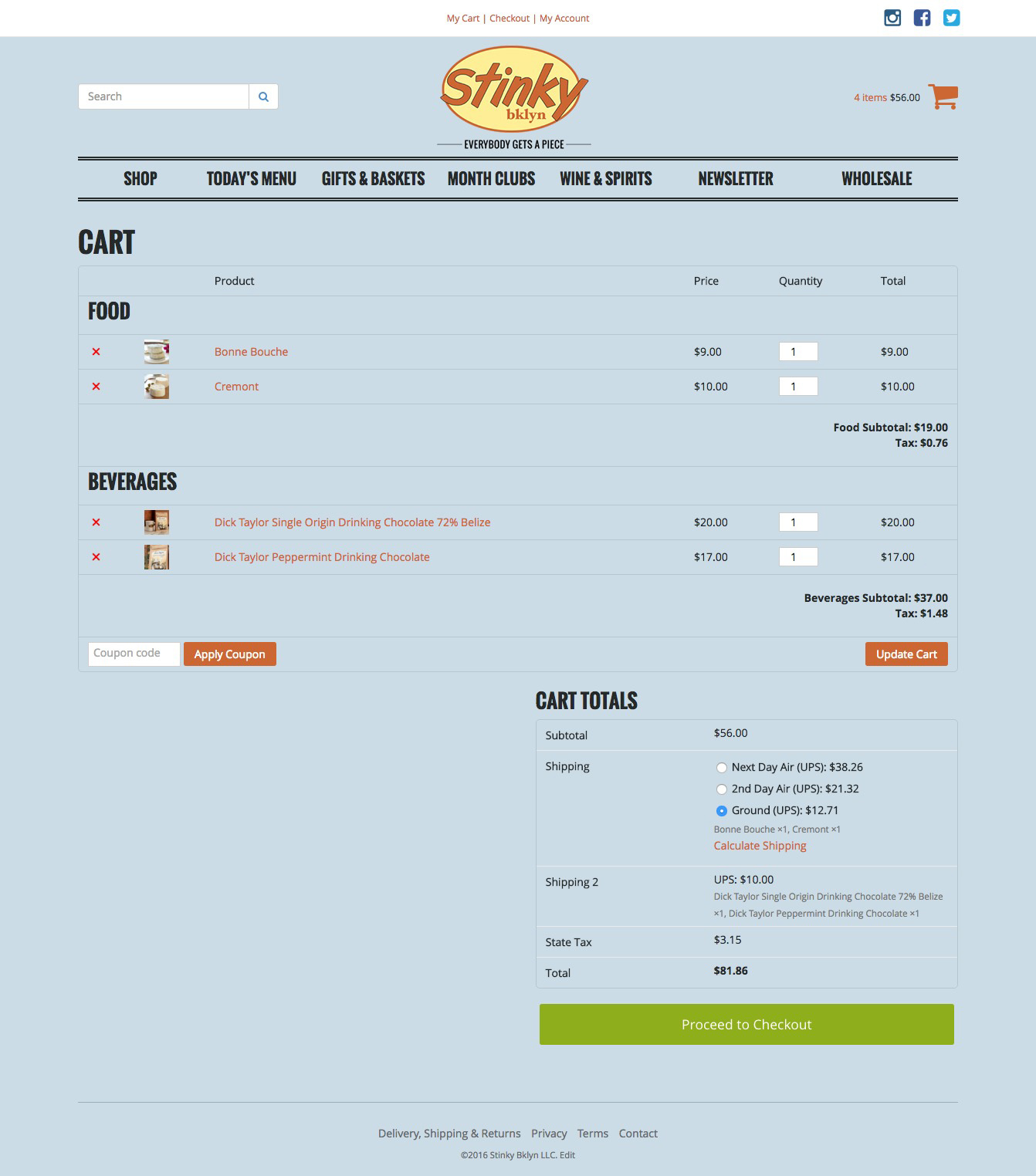 Single Checkout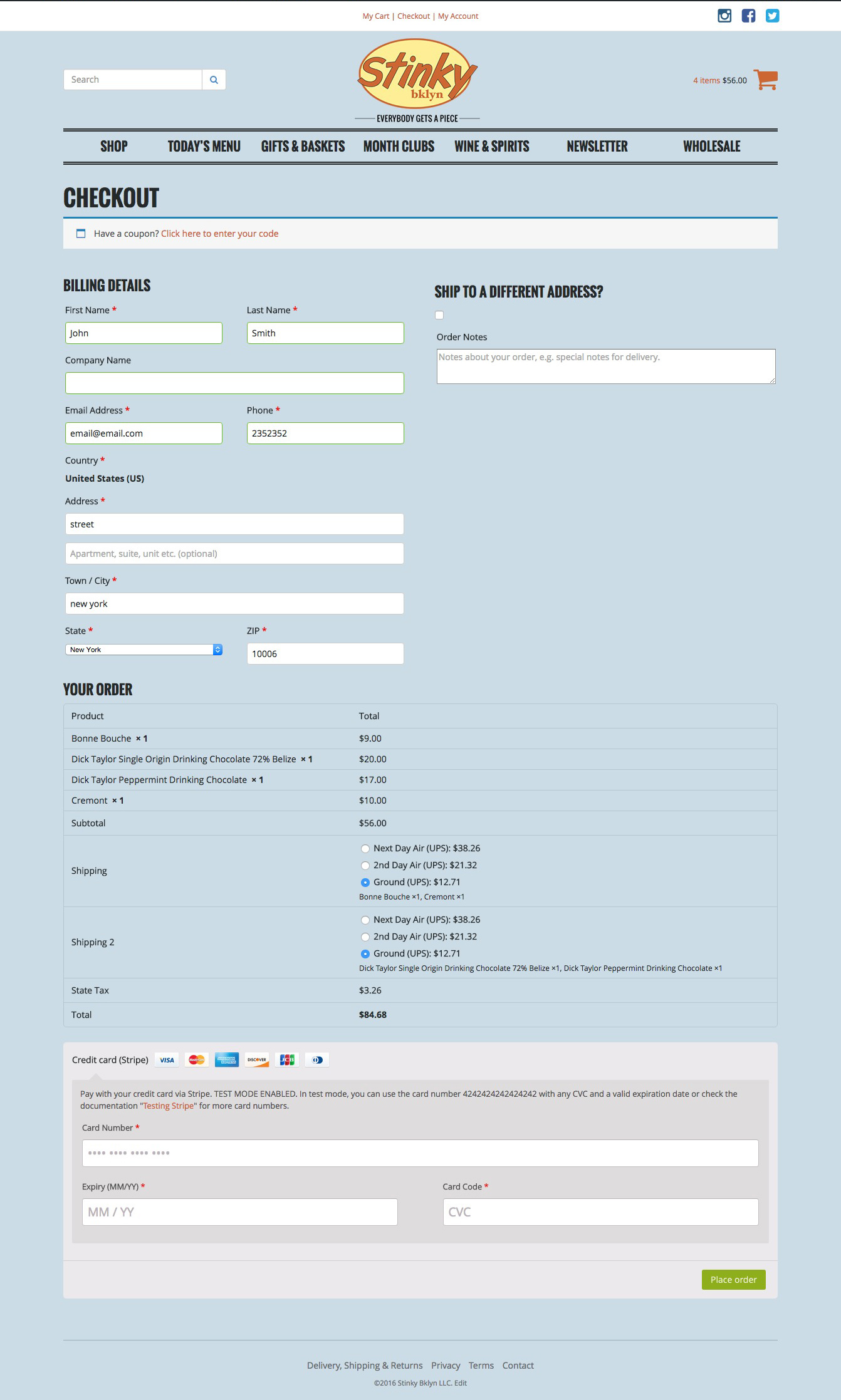 Thank You Page displaying two registered orders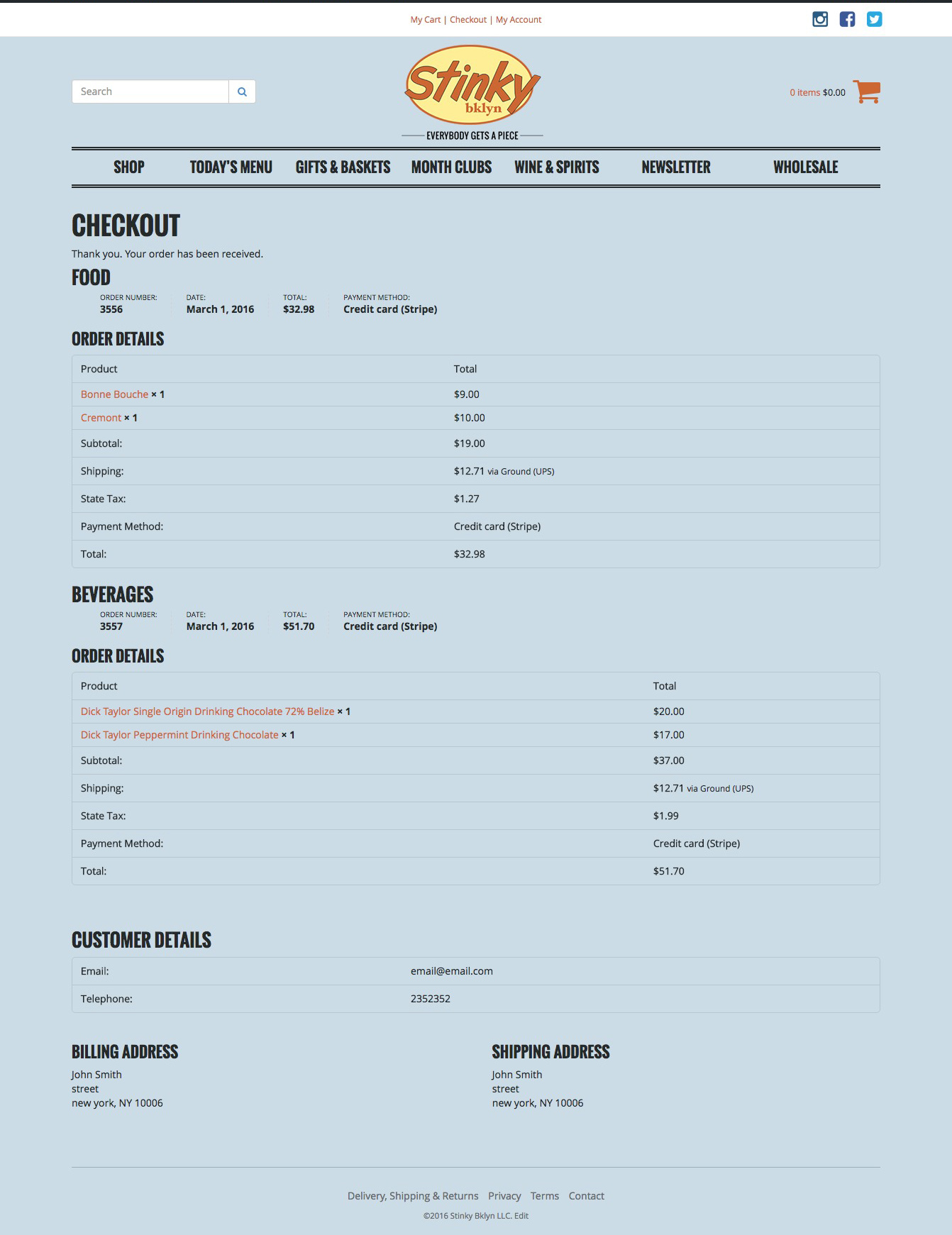 Two separate orders in Administration